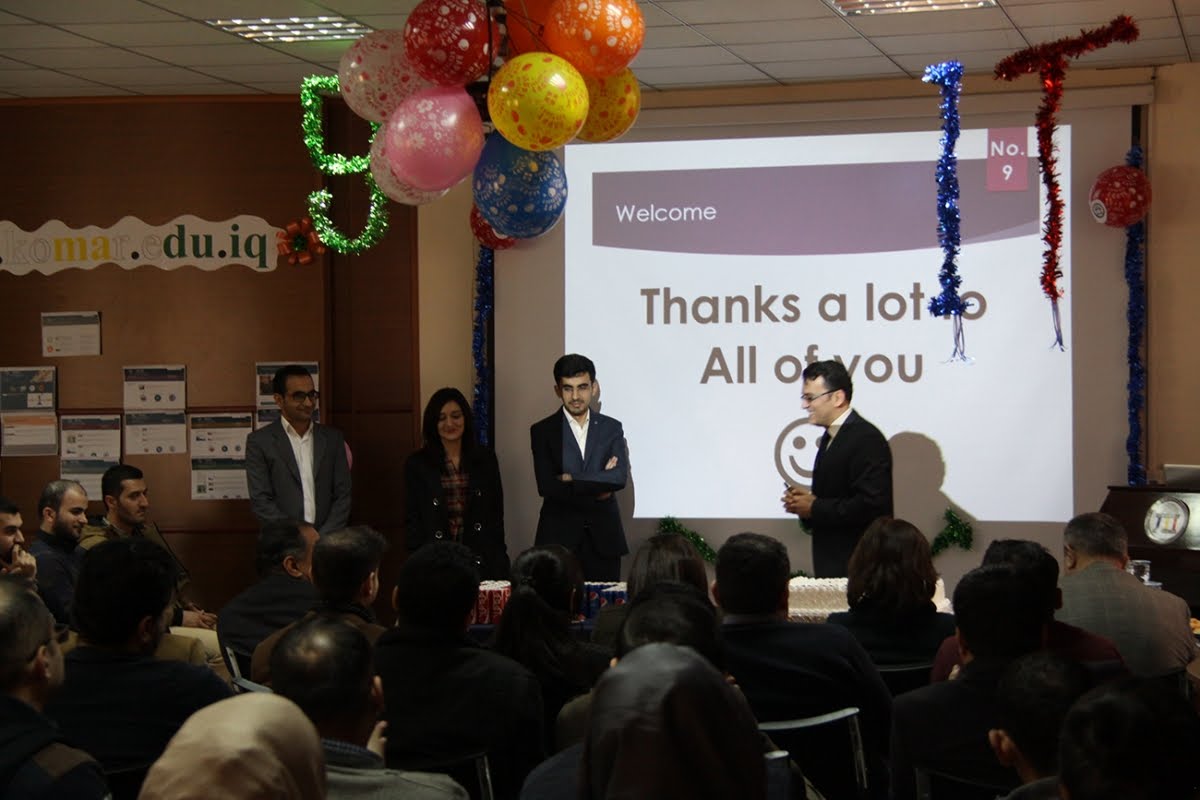 KUST university website is in the ninth rank by Webometrics
On February 3rd, 2016, the Office of Information Technology held an event for all KUST faculty and staff members in celebration of the new design of Komar University's website, and for the recent upsurge of our website to the rank of 9 out of 19 universities in Kurdistan Region, according to the latest edition of the Webometrics Ranking of World Universities, for January 2016.
During the celebration, Mr. Hemin Ibrahim, director of IT department, gave a welcoming speech and introduced his IT team which has made this achievement possible; Mr. Mohammed Abdulmageed, Mr. Aree Ali and Ms. Nama Ezzadin.
Then Dr. Salah Aziz, the president of Komar University expressed his thanking to the IT team for "getting our university's website on the map in a short period of time, surpassing larger, and more resourceful universities."
It is worth mentioning that KUST's website, has undergone major improvements in all academic departments', and supporting units' pages during the past 3 months.
A cake decorated to match the opening page of Komar's website, was served with refreshment in a joyous atmosphere.
Webometrics placed KUST at the 9th position, after screening and shortlisting more than 30,000 universities worldwide.  It also regarded KUST as the 33rd out of 59 universities in Iraq.