Best processors 2018 Prices and Specifications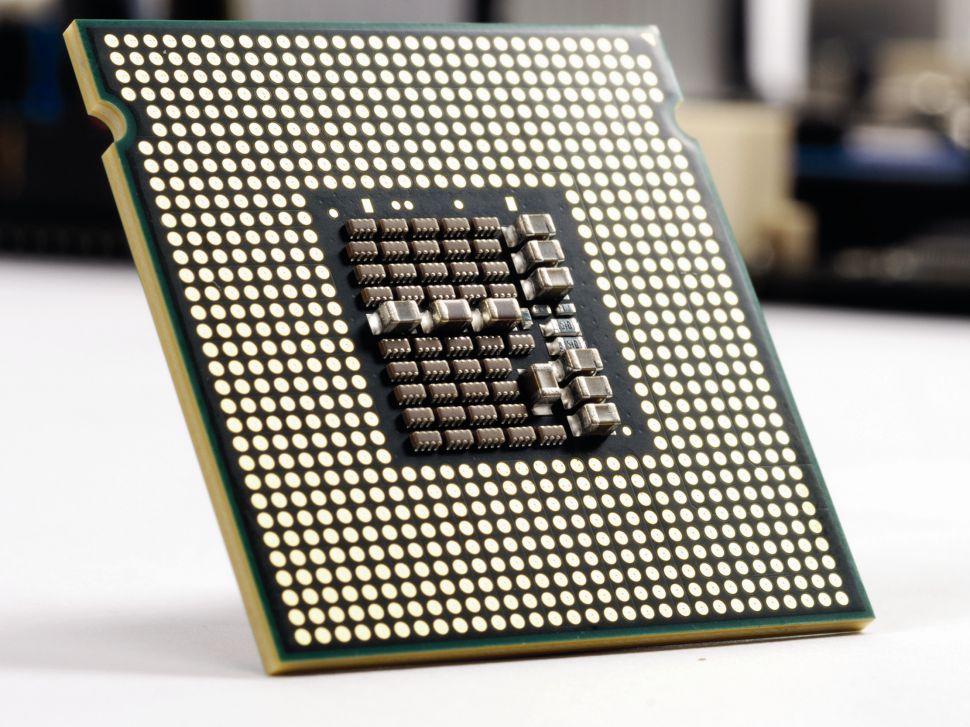 Back in 2017, when Intel's Coffee Lake and AMD's Ryzen CPUs made it out in the wild, the long-standing stagnation in the CPU world ceased overnight. Now, the longstanding competition between these two tech behemoths has been fully reignited, and Intel and AMD are at each other's throats, competing for your interest. Thankfully, out of this competition, the best processors that have ever existed were born, and there's never been a better time to upgrade to one of the best chips on the market.
Right now, there's a chance for everyone to get their hands on one of the best processors, no matter their budget. AMD and Intel both are gearing up to launch a wide range of processors. AMD with its Ryzen 2nd Generation, and Intel with its Core i9 laptop CPUs and low power Coffee Lake desktop CPUs that will fill in the budget segment. However, even if you can't get your hands on the latest and greatest processors, there are still plenty of fantastic Kaby Lake processors that can still pack a punch. Regardless of what you want to do, this innovation and competition means everyone wins.
Trust us, we get it. You pull up Amazon or Newegg, looking for the best processor for gaming, and immediately you're flooded with a wave of confusing model numbers. This confusion is natural and is an unfortunate side effect of the booming CPU market. Fortunately, TechRadar has your back – we've created this list of the best processors available in 2018. Every single chip on this list was tested and reviewed by us, so you can be confident that they'll be worth your time and money. So, sit back, relax and get ready to realize PC performance you've previously only dreamed of.
Best CPU: AMD Ryzen 7 2700X
Cores: 8 | Threads: 16 | Base clock: 3.7GHz | Boost clock: 4.3GHz | L3 cache: 16MB | TDP: 105W
 Dramatic performance improvement
 Reasonable price
 High energy draw
For the longest time, AMD has played second fiddle to Intel in many categories but value. Those days are over. With the Ryzen 7 2700X, and Ryzen 2nd Generation in general, AMD introduces the first 12nm CPUs and the performance backs that up, beating Intel in both single and multi-core workloads for the first time in recent history. If you're looking for a high-performance CPU at a reasonable price, trust us, look no further.
Read the full review: AMD Ryzen 7 2700X
Best high-end CPU: AMD Ryzen Threadripper 1950X
Ripping threads and breaking records
Cores: 16 | Threads: 32 | Base clock: 3.4GHz | Boost clock: 4.0GHz | L3 cache: 32MB | TDP: 180W
Ready for the ultimate mega-tasking
Easier to install than Intel
More power-hungry than Intel's rival
Switching profiles requires a full restart
Back in June 2017, when AMD launched its Zen architecture-based Ryzen chips out into the wild, they were promising a price-to-performance ratio that would finally dethrone Intel. However, at least with the initial Ryzen chips, AMD fell short of Intel in sheer horsepower – until the AMD Ryzen Threadripper 1950X. This block of silicon wasn't just a better value than Intel's Core i9-7900X, but it was also a lot more versatile – able to easily be anchored into any x399 motherboard.
Read the full review: AMD Ryzen Threadripper 1950X
Best mid-range CPU: AMD Ryzen 5 2600X
Top performance on a budget
Cores: 6 | Threads: 12 | Base clock: 3.6GHz | Boost clock: 4.32GHz | L3 cache: 16MB | TDP: 95W
 Faster single-core performance
 Better gaming performance
 Slightly higher price
If you're looking for an affordable CPU for content creation, look no further than the AMD Ryzen 5 2600X. With 6 cores and 12 threads and a base clock of 3.6GHz, you're getting far better performance than the pricier Intel Core i5-8600K – with a dope RGB CPU cooler included. Sure, the gaming performance increase over the blue team is marginal, but when you start multi-tasking – and who doesn't like having 100 Chrome tabs open while gaming – the value starts to show itself in spades.
Read the full review: AMD Ryzen 5 2600X
Best Entry Level CPU: AMD Ryzen 3 2200G
Integrated graphics on a budget
Cores: 4 | Threads: 4 | Base clock: 3.5GHz | Boost clock: 3.7GHz | L3 cache: 4MB | TDP: 65W
 Playable 1080p gaming
 Very affordable
 Finicky drivers
If you're looking to put together a gaming PC on the tightest budget, the AMD Ryzen 3 2200G can take you a long way. While it doesn't feature the hyperthreading capability of its predecessor, the Ryzen 3 1200, the introduction of integrated graphics makes this APU one of the cheapest ways to experience casual PC gaming. We were even able to play Overwatch at 4K Ultra-HD resolution at 'Epic' settings.
Read the full review: AMD Ryzen 3 2200G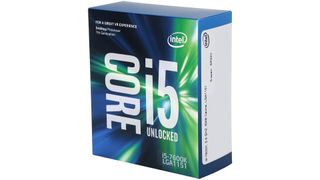 Best gaming CPU: Intel Core i5-7600K
"K" series Core processing at an i5 cost
Cores: 4 | Threads: 4 | Base clock: 3.8GHz | Boost clock: 4.2GHz | L3 cache: 6MB | TDP: 91W
Easy to overclock
OC approaches i7-6700K stock speeds
Negligible upgrade over Skylake
Like the 7700K that preceded it on this list, the Intel Core i5-7600K is an unlocked, overclockable quad-core processor from Intel. However, it also suffers from the same integral shortcoming; that is that it's barely an upgrade over the i5-6600K. Be that as it may, squeezing out only 300MHz over its precursor brings it nearly in line with the last-gen Core i7-6700K when overclocked. All the while, it won't put too much of a dent in your budget either.
for more information you can visit Techradar Website